Keep Your Family Healthy
ELIMINATE 99.9% OF HARMFUL GERMS FAST
360º UV sterilisation ensures that germs have nowhere to hide and your baby's bottles are completely sterile within minutes. storage mode keeps everything dry and sterile for up to 24 hours so you can wake up to clean & dry bottles.
NO MOISTURE FOR GERMS TO GROW
high-temperature drying evaporates any remaining moisture off your bottles and keeps them dry.
PROTECT THE WHOLE FAMILY
sterilise and dry up to 9 bottles, accessories and other high touch household items such as keys, phones, sunglasses and toys to ensure your whole family stays healthy.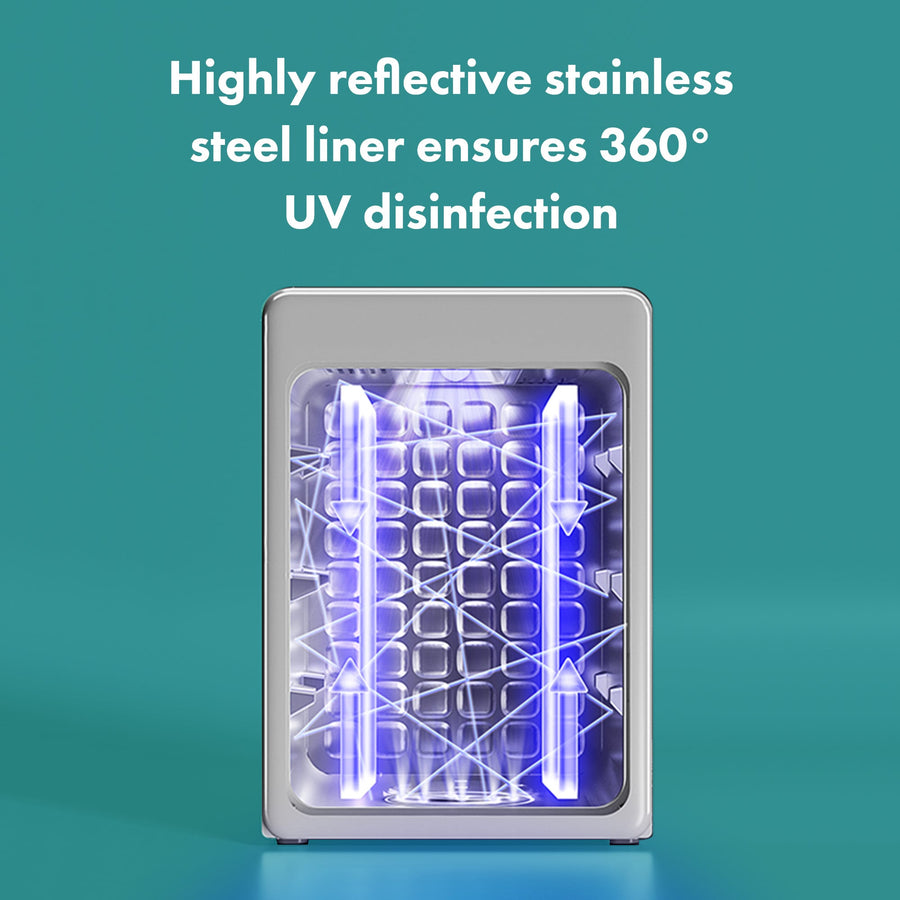 NO WATER JUST 360º UV DISINFECTION
sterilise your items without harmful chemicals or boiling water, just UV light at the touch of a button. no mess, no wet countertops, no extra work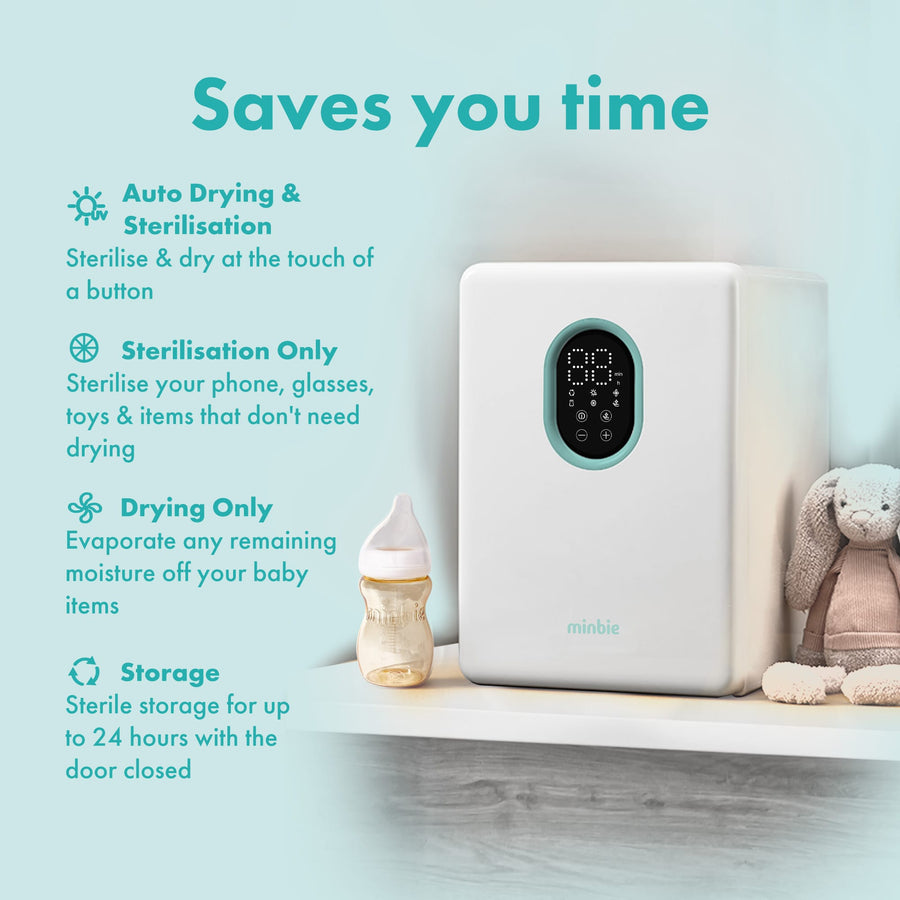 TIME SAVING STERILISATION
simply place your items into the steriliser and tap the button for hassle free, fast, effective sterilisation and drying.
EXTRA PROTECTION FROM ALLERGENS
the air filter adds an extra layer of safety and protection for your family by filtering out dust and harmful allergens.
Keep Your Family Healthy
Kill Germs With UV Rays
sterilise and dry your baby items, phone, keys, glasses & headphones at the press of a button. the overnight storage mode repeats the cycle every hour giving you the confidence of clean dry bottles 24/7
$300.00
reviews by minbie parents