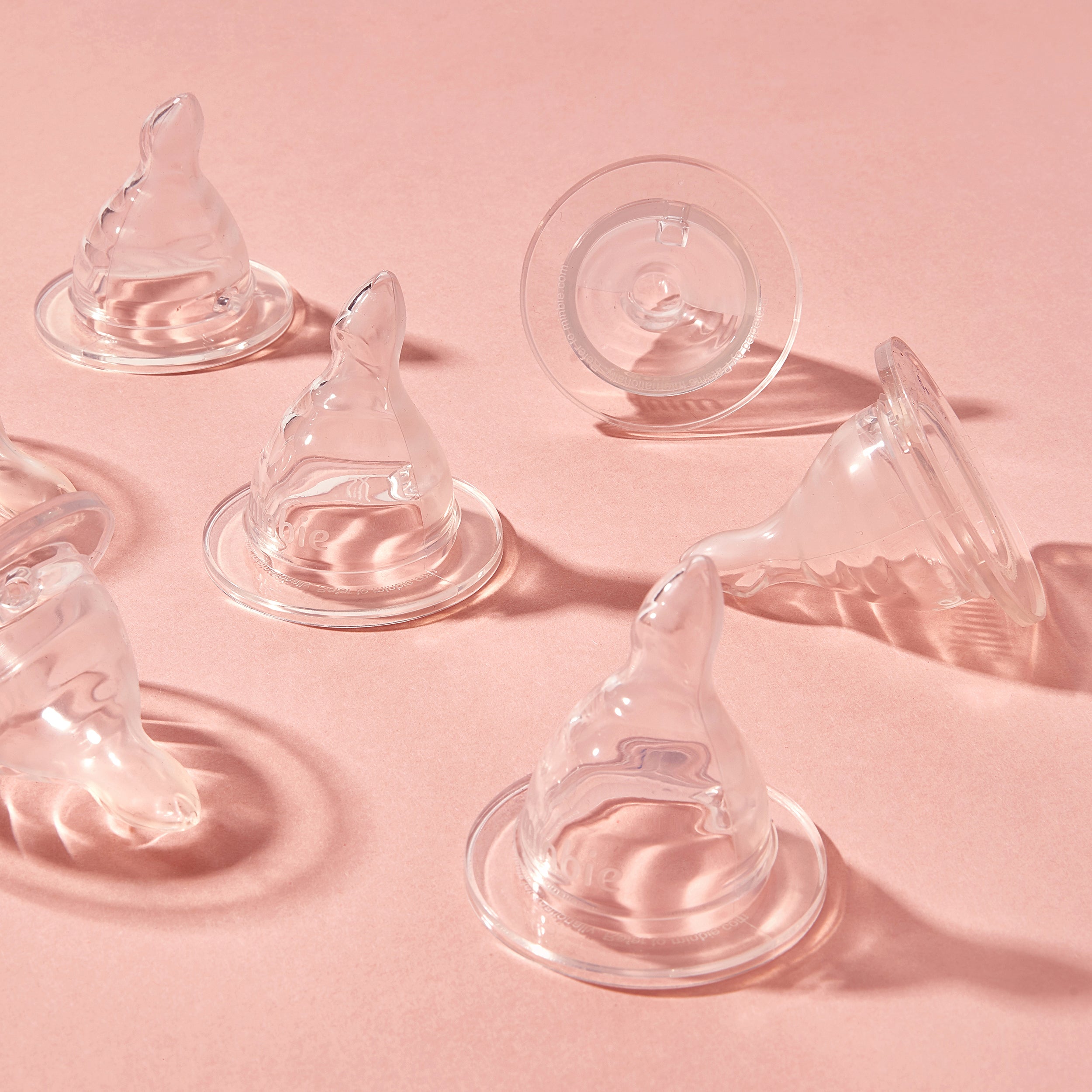 born to empower new parents
becoming a parent is a tremendous and all encompassing transition. almost as soon as we find out we're expecting we're faced with choices and decisions to make, one of which is whether to breastfeed, and it can feel overwhelming. minbie advocates for breastfeeding because we know the health benefits to mom and baby are immeasurable, however, we understand it's not always possible for every family to breastfeed all the time.
OUR PURPOSE IS TO EMPOWER PARENTS BY OFFERING GREATER FREEDOM, CONFIDENCE & FLEXIBILITY TO INTRODUCE A BOTTLE THAT NURTURES & PROTECTS BREASTFEEDING.
WHY WE'RE DIFFERENT
co-Founded by Julia, a mother, grandmother and skilled designer, and run by a dedicated team, many of whom have laughed and cried over the struggles of breastfeeding, Minbie first launched in 2014 with its patented bottle nipple and a dedication to truly support breastfeeding families.
fed is best
the gap between ideal and realistic for modern parents has led to 'fed is best.' this movement run by doctors, nurses, and parents has been devised to raise awareness of feeding options. the suggestions include the need for parents to understand the risks of insufficient breast milk intake to prevent hospitalisations for undernourishment and complications. another is to eliminate infant feeding shaming while prioritising perinatal health. helping you begin and successfully maintain your breastfeeding journey with ease is what we're passionate about at minbie.
The Australian developed Minbie, is a total rethink of the baby bottle teat
The complexity of postnatal feeding demands a nipple that perfectly matches the way babies nurture breastfeeding. A virtuous cycle is created when the baby is able to latch properly and draw the breast milk well. Our unique bottle teat design is a breakthrough in protecting a baby's perfect breastfeeding technique.

When babies feed from the Minbie, they're practising good feeding habits for sustainable breastfeeding. I strongly believe families shouldn't have to settle for a bottle that might be harmful to their breastfeeding journey. They deserve a bottle that nurtures and protects that instinctive, special bond.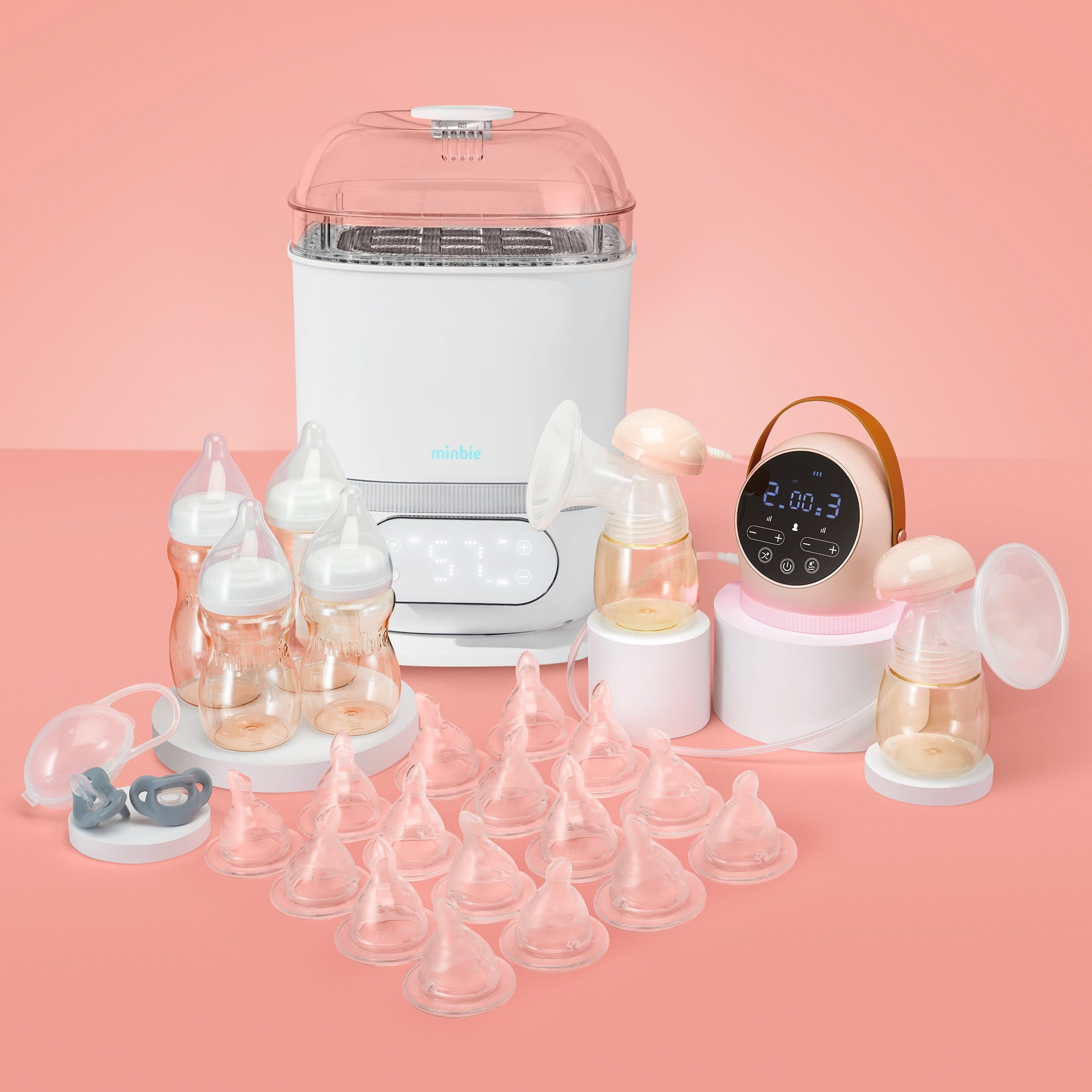 FEEL SAFE ABOUT THE FREEDOM TO FEED
After hearing from tens of thousands of happy families, who've successfully used the Minbie bottle to help their little ones overcome bottle refusal, prevent nipple confusion, assist them in breastfeeding for longer, or lessen reflux and colic symptoms, we expanded our range to provide even more breastfeeding support with pumps, sterilisers, a bottle warmer and most recently our dummy.
REASSURANCE IS KEY TO A SUCCESSFUL BREASTFEEDING
We don't take the decision to give your baby a bottle lightly, and so we only use the safest and best materials. Our products are made from materials that are tested safe from toxins, EA-free and lead free. Our nipples are created using premium silicone, which is not only gentle and flexible, but makes ours the highest quality nipple on the market.
100%
australian designed, researched and owned
15%
pacifer profits donated to help restore koala habitat
15k+
bottles donated
to children living in poverty