KEEP YOUR BABY HEALTHY
PROTECT BABY FROM HARMFUL GERMS
before 6 months old your baby's tummy is extra vulnerable to pathogens and bacteria that can quickly grow when bottles, utensils and pacifiers aren't sterilised properly. the toxin free minbie steriliser & dryer uses an ultra hygienic steam and clean-air drying process to remove 99.9% of harmful germs, while keeping your bench tops dry, avoiding dangerous mold and mildew - all in 5 minutes.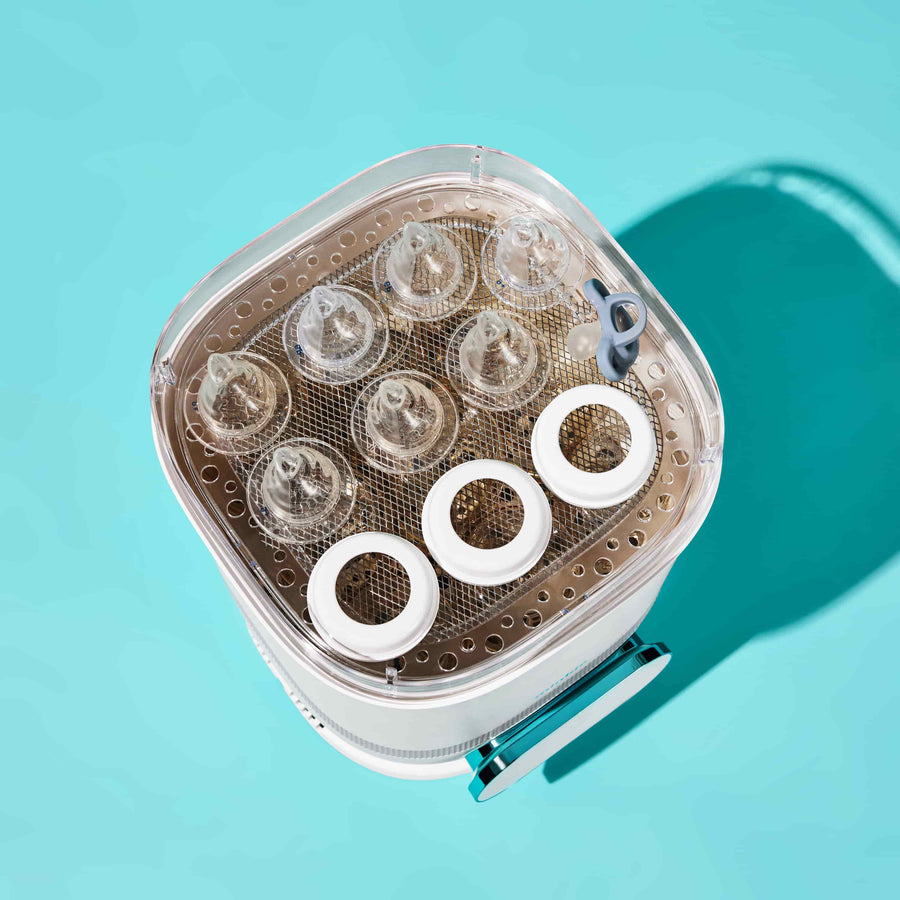 Complete Drying
it is vital that after steam sterilisation occurs your bottles are dried completely. other sterilisers on the market do not dry your bottles very well leaving them vulnerable to bacteria regrowth. our steriliser has the most powerful drying function on the market ensuring that your bottles are completely dry within 40 minutes.
ROOM TO STERILISE EVERYTHING
it's not just bottles that can carry harmful bacteria; eating utensils, pacifiers and breast pump parts should all be sterilised regularly, and the minbie steam steriliser & dryer has room for all your baby feeding gear. multiple trays mean you can sterilise up to 9 bottles PLUS accessories at a single time.
non-stick ceramic
our non-stick ceramic heat plate means that you will not have the descale this unit regularly like others require you to. it will never rust like some sterilisers do over time either.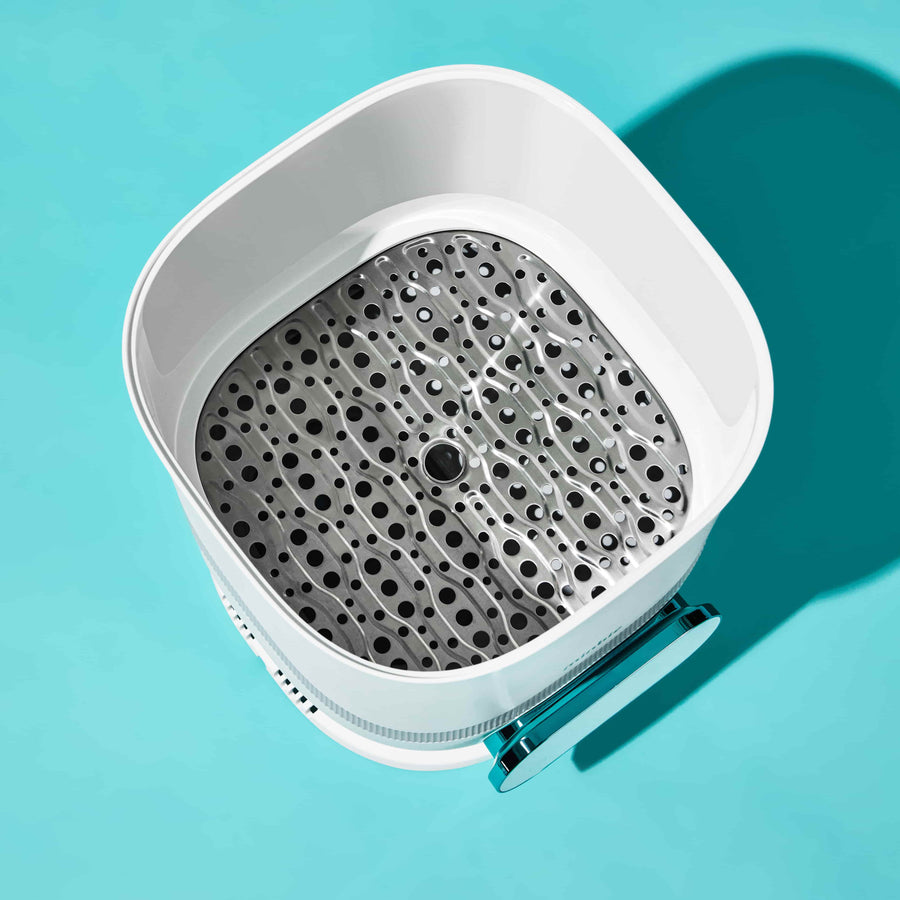 Stainless Steel Racks
durable stainless steel racks for safer bpa-free sterilisation.
LESS TIME CLEANING, MORE TIME parenting
most sterilisers leave a wet residue on bottles and utensils, requiring an additional step of hand-drying before use. the minbie steriliser & dryer combines a clean air filter with advanced steam technology to thoroughly dry everything you sterilise - while preventing unwanted puddles on your countertop. save even more time by sterilising overnight; the auto power switch shuts off once your cycle is complete, and bottles remain sterilised for up to 24 hours.
protect your baby from germs
Steriliser & Dryer
what sets our new steriliser apart is the powerful drying function that completely dries 9 bottles in 40 minutes.
$199.00
reviews by minbie mums and dads